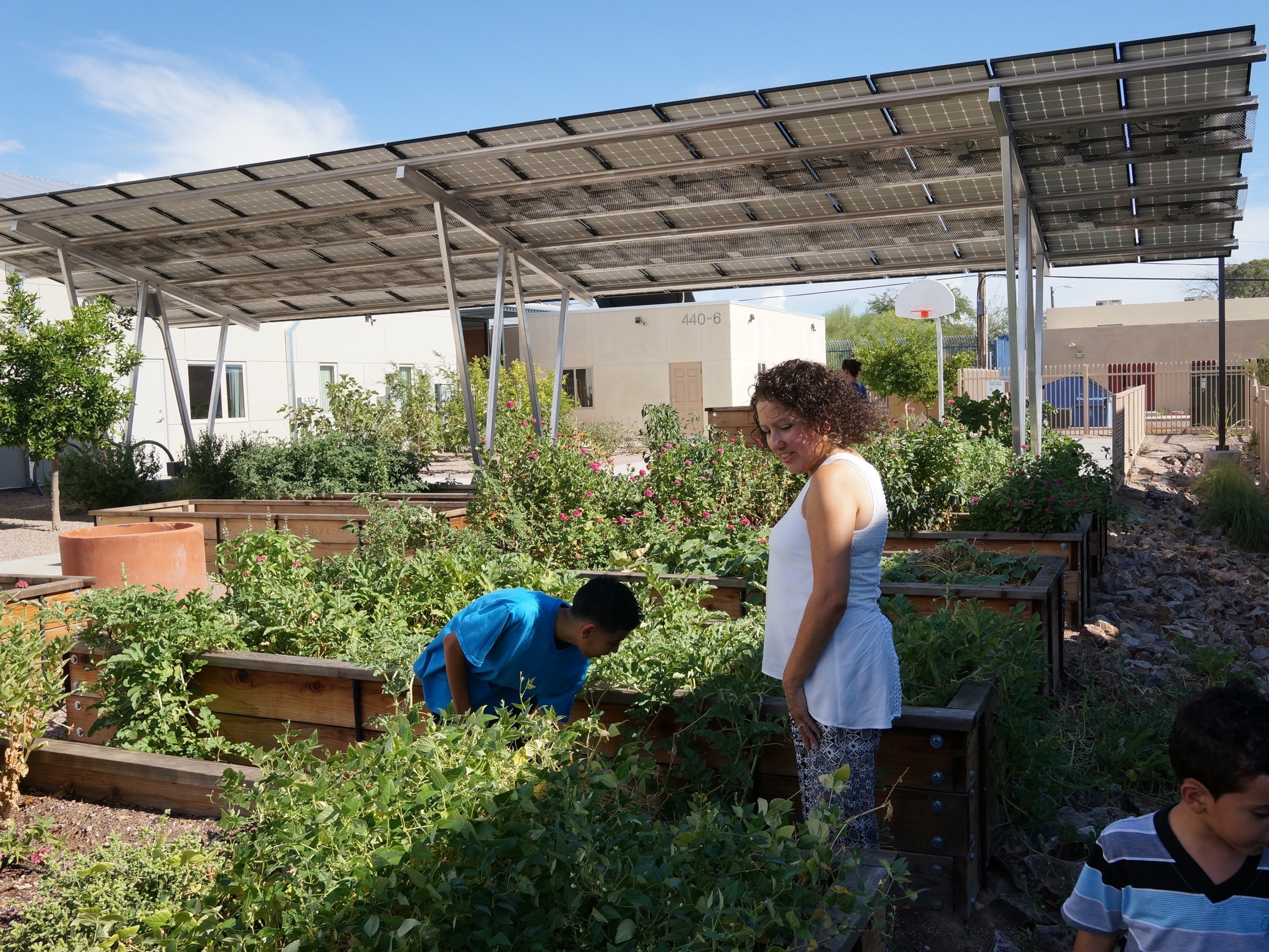 FIRM
Poster Mirto McDonald is a full service Architecture and Planning firm specializing in three primary work areas: Historic Preservation, Community Architecture, and Urban Planning. These three disciplines are interrelated and reflect our core values of community, urbanism, place-based environmental design, and innovation. For more than thirty years, the work of Poster Mirto McDonald has been rooted in the communities we serve. We pride ourselves on the creative quality of our ideas and out commitment to the cultural and historic context of Arizona.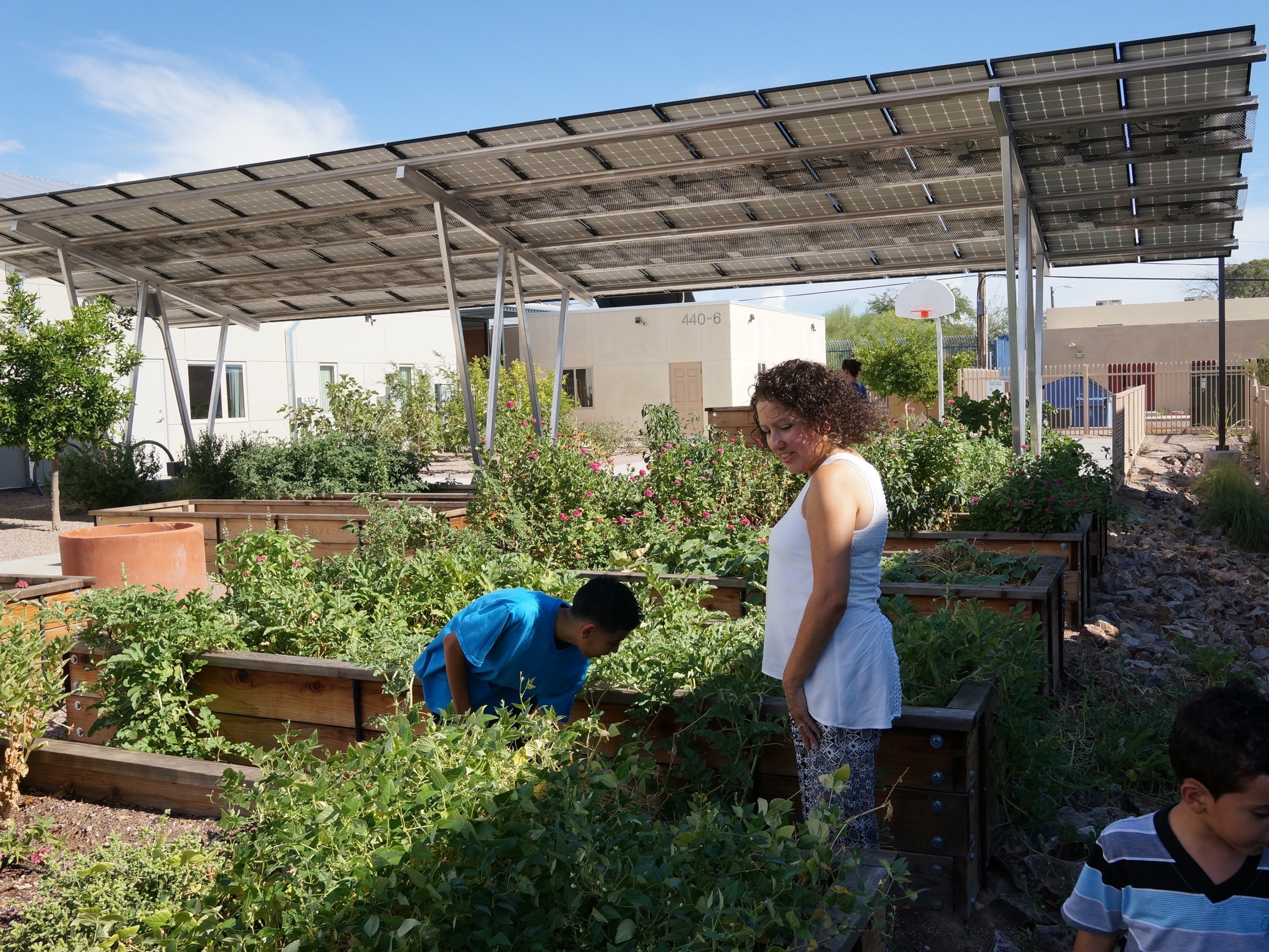 ARCHITECTURE
Poster Mirto McDonald was founded as an architectural practice focused on building for the community. We have specialized in buildings to serve Arizona's private non-profit organizations, many of whom are repeat clients over many years. As our practice has grown, we have increasingly worked in the related areas of neighborhood centers, social housing, secondary and post-secondary educational facilities, transportation facilities, downtown commercial, and interior architecture.
Our design expression grows from our understanding of the Sonoran Desert and from the urban traditions of the Arizona-Sonora borderlands. We seek to create architecture that makes sense in this environment, and to use the structure of our buildings to create meaningful places within the landscape and urban setting. We believe that this design approach creates regional architecture with integrity, unique to its time, place, and use – and fosters sustainable design that is in harmony with nature and connected to the land. Poster Mirto McDonald has three LEED Accredited Professionals on staff, we are committed to passive solar design, rehabilitation, and adaptive reuse, local and vernacular materials and craft, water conservation and reuse, alternative transportation modes, and environmentally sensitive Sonoran Desert design.
PLANNING
Poster Mirto McDonald are Certified Planners (AICP) and, for more than thirty years, our work has been rooted in the communities we serve. For some firms this is lip service; for us it forms the core of our practice. We work closely with a wide variety of people who bring their views to our projects. We involve all participants in a meaningful way and understand that our projects belong to the people who will use and care for them. We undertake careful research to uncover the unique needs of the community in a people-centered effort customized to the target population.
We have extensive experience working with neighborhoods, non-profit organizations, political entities, governmental staff, Native American Nations, and a wide variety of people whose needs we serve. We give a voice to all participants to create a sense of ownership of projects and programs. Our work primarily focuses within the urban core of Tucson, and other communities of southern and central Arizona. Our projects are most successful when they fit within, and contribute to, the urban fabric of our community. We advocate for appropriate urban density, infill, redevelopment, transit-oriented development, context-sensitive deign, and improving the public realms. We are experts in site planning, neighborhood planning, master planners, urban design, innovative zoning, community process, and commons and park facilities architecture.
PRESERVATION
Poster Mirto McDonald is a leading architectural conservation and historic preservation firm specializing in the assessment, rehabilitation, and adaptive reuse of all types of buildings and structures. We have been widely recognized for our preservation work and have been honored with the prestigious National Trust for Historic Preservation Honor Award, as well as many Arizona Governor's Awards. We work most frequently within the historic districts and neighborhoods surrounding downtown Tucson but have also worked in other historic communities, on rural historic sites, cultural landscapes, and historic ranch properties in Southern Arizona. We have been privileged to work with many of our regions most significant historic structures, and these landmark buildings teach us over and over again the enduring lessons of building in the Sonoran Desert.
Our services include master planning, grant writing assistance, assessments, documentation, coordination with SHPO, cost estimating, design, construction documents, specifications, permit approvals, construction administration, and maintenance recommendations. We have successful on-going and recent experience working with traditional materials and construction techniques including non-stabilized mud adobe, mud mortar, like-based plaster systems applied using traditional (vernacular) construction crafts, wood sash windows, metal roofing, and specialized foundation and drainage systems.